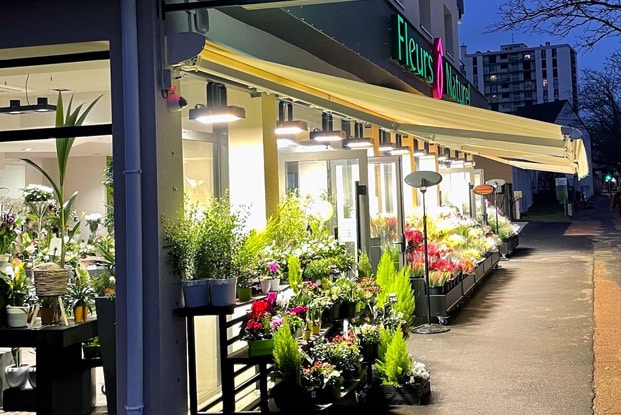 Garden Flood Lights For Plant Lighting in French
Garden Flood Lights at plants shop in France, 2022. This is a lighting renovation project for a flower shop. The flower shop is not big, but because there is no natural light in the shop, the growth and display effect of flowers are greatly affected, and the sales volume and customer satisfaction of the shop are also affected. The customer chose the HB series long bracket which can rotate 360 degrees to meet different installation angles. Modular design, easy to maintain and upgrade. A variety of spectra are available to meet different lighting needs.
Client Feedback In This Project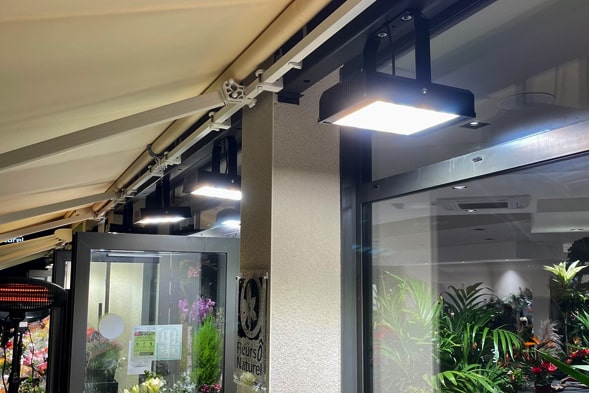 The Problem
There is no natural light in the store, and the flower growth and display effect are poor, which affects the sales volume and customer experience of the store.
Old lighting facilities, uneven light, poor lighting quality, unable to meet the needs of flower growth and display;
High energy consumption, resulting in higher energy bills.
Old lamps can not adjust the Angle of irradiation, not conducive to the different Angles of irradiation of plants.
The Solutions
We have provided this florist with a garden flood lights solution. Installation of professional plant growth floodlights to provide the required spectrum and light intensity for flowers, to promote the growth of flowers and display effect. HB Series modular floodlight, 3000K color temperature. At "warm white" color temperatures, the "ratio" of wavelengths is perfect for plants. The 3000K/4000K (warm) LED spectrum has just the right amount of blue light and plenty of yellow light to provide growth power. LED floodlights have high energy efficiency and long service life, which can effectively reduce energy consumption and maintenance costs. The intelligent control system adjusts and controls the lighting to meet the needs of different flower growth and display.
project Details
| | | | |
| --- | --- | --- | --- |
| Product | Model | CCT/ Optics | Quantity |
| 200w Garden Flood Lights | ZGSM-FGD200H5B | 3000/5000K /110° | 60pcs |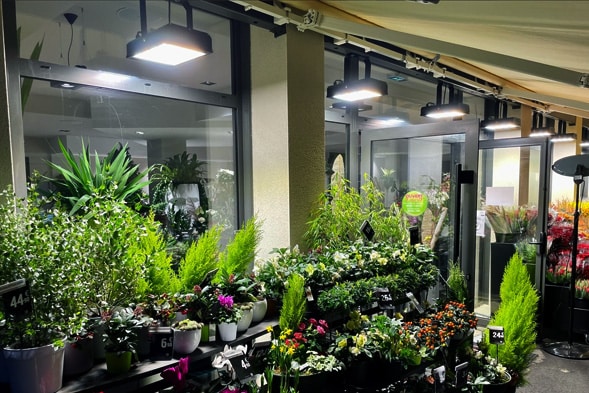 The Result
After the installation of garden flood lights, the lighting effect of the flower shop has been significantly improved, the flower growth and display effect has been effectively promoted, and the sales volume and customer satisfaction of the shop have also been significantly improved. At the same time, the florist's energy expenses have been effectively controlled, saving customers a lot of electricity bills. The client is very satisfied with this project and is looking forward to working with us again.
ZGSM offers comprehensive lighting solutions
For various scenarios including street lighting, urban lighting, highway lighting, parking lot lighting, stadium lighting, sports lighting, factory lighting, warehouse lighting, gas station lighting, and tunnel lighting. Our solutions are designed to provide efficient and reliable illumination, enhancing safety and visibility in these environments.
Frequently Asked Questions
We know you might have more questions, so here's a list of the questions we get asked the most about Outdoor floodlights.
Contact Us Right Now!
*Your privacy is respected, and all information is secure.