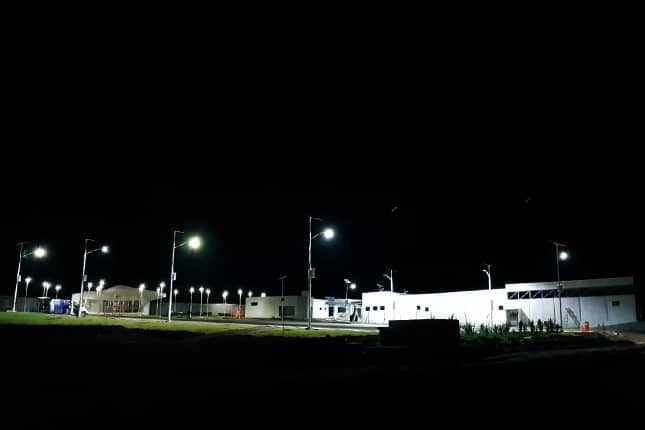 Cobra head street light for solar street light system in Mexico
The installation of a Cobra head street light in a suburban factory was completed in 2018. The K series cobra head LED street light is used as the street head of the solar street lamp system. It is made of die-cast aluminum housing, which is durable. Solar street lights are suitable for installation in areas without power or inconvenient transportation, such as highways, urban roads, communities, parks, parking lots, docks, and other places. It provides green, environmental protection, efficient, and convenient street lighting solutions.
Client Feedback In This Project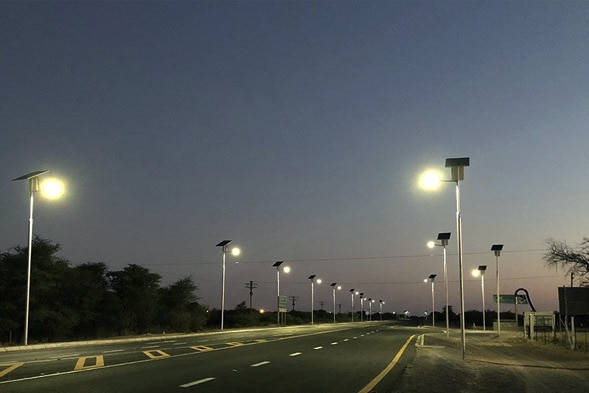 The Problem
The new factory has no street lighting, which brings inconvenience to workers and vehicles.
The new factory has no street lighting, the company's personal safety and property security can not be guaranteed.
The suburban electricity system is not perfect, solar street lamps are more suitable for installation than ordinary street lamps.
The installation of ordinary street lamps requires laying cables, circuits and large investment.
The Solutions
In this project, the K-series Cobra head street light, battery, panel, controller, lamp pole, cable, and other components constitute a complete solar street lamp system, without laying cables, lines, and other equipment, more simple and convenient installation and debugging. Not only to meet the lighting needs of customers but also to avoid the cost of electricity consumption. K series outdoor led cobra head is made of die-cast aluminum, corrosion resistance, and high stability. Tool-free open design, easy installation, and maintenance. Professional lens design, uniform light distribution, and less glare.
project Details
| | | | |
| --- | --- | --- | --- |
| Product | Model | CCT/ Optics | Quantity |
| 60w Cobra head street light | ZGSM-LD60KM | 6500K, 3M | 18pcs |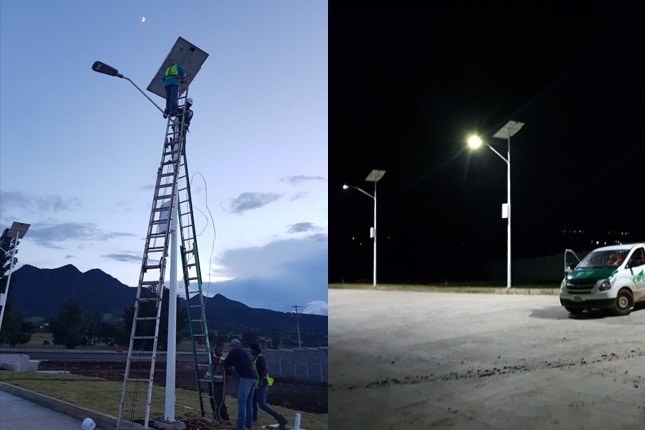 The Result
Solar street lamp system is an efficient, environmentally friendly and safe street lamp lighting solution, suitable for installation in many places, to provide better public facilities for the society. Choose a suitable lamp head to improve the efficiency of the whole lighting system. The customer was very satisfied with the ZGSM street lamp, which not only solved the lighting problem for him, but also saved a lot of electricity.
Contact Us Right Now!
*Your privacy is respected, and all information is secure.