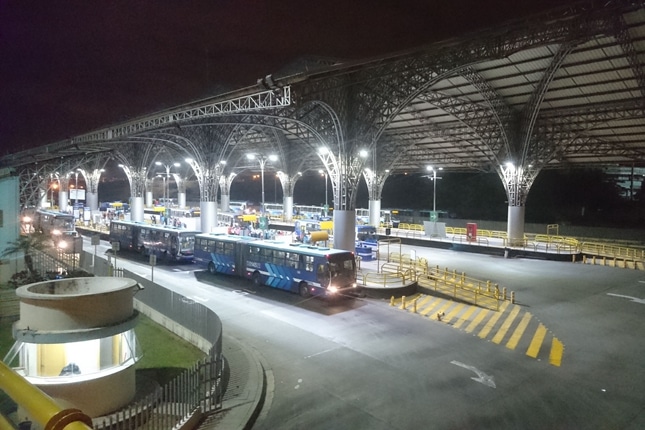 Outdoor flood light for bus station in Ecuador
In Ecuador, the outdoor flood light of bus stops was completed in 2017. This is a public infrastructure lighting project that the local government has taken seriously. The customer chooses an H series floodlight produced by ZGSM with a modular design, adjustable bracket, and high protection level, and can be matched with a variety of intelligent accessories. A good outdoor bus station light should be bright enough, durable waterproof, energy-saving, and easy to control and manage.
Client Feedback In This Project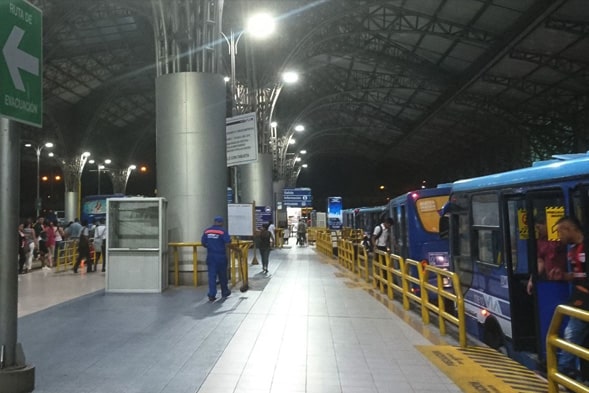 The Problem
The traditional MH light line is dim, which has affected the safe travel of pedestrians and vehicles.
Traditional MH lamp has short service life, frequent replacement and high operating cost.
Old area lights can not realize intelligent control, serious waste of resources.
The old MH lamps were not wide enough, uniform enough or bright enough to illuminate the entire platform.
The Solutions
ZGSM H series modular led outdoor flood light 240W, high light efficiency 165LM/W, perfect replacement of the traditional 400W MH lamp, the project uses high-voltage AC347V input, so the lamp uses high-quality INVENTRONICS high-voltage LED power supply, the average illumination after the transformation is 50% higher than before the transformation. With a 30% increase in uniformity, 5700K cool white light can add a more modern, professional look. IP66 and IK10 protection levels can withstand bad weather conditions, the unique back design is more conducive to the heat dissipation of the lamps. Motion sensor flood lights can be integrated into smart lighting systems using timers, sensors, or mobile applications for better control and monitoring.
project Details
| | | | |
| --- | --- | --- | --- |
| Product | Model | CCT/ Optics | Quantity |
| 240w Outdoor flood light | ZGSM-GCD240H | 5700K/ 110° | 80pcs |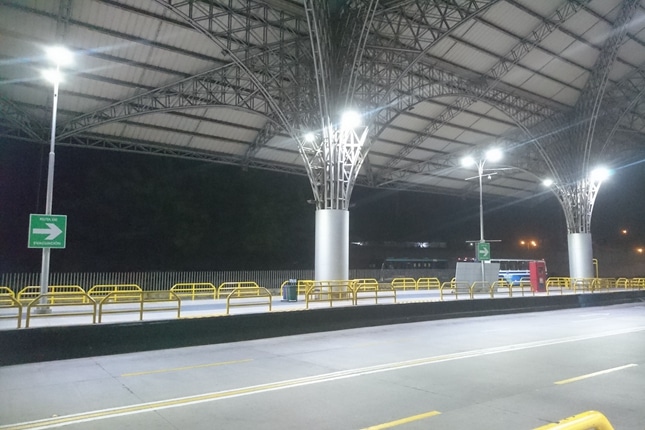 The Result
Choosing the right outdoor flood light for a bus stop will depend on several factors, including the size of the area to be lit, the level of brightness required, and the type of bulb or technology you prefer. Commercial led flood lights are most commonly used for outdoor lighting because of their long service life, high energy efficiency, bright light, and low calorific value. The government was very satisfied with the completion of the entire lighting renovation.
Contact Us Right Now!
*Your privacy is respected, and all information is secure.