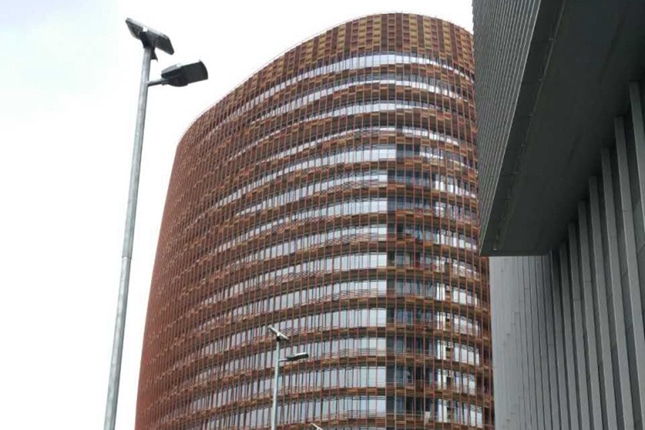 LED flood lamp for office building in Indonesia
This is a LED Flood Lamp and street lighting project in Indonesia in 2016. Both the LED Flood Lamp and the LED street light are installed on the lamp pole. The street light is used for the road lighting under the office building, which is convenient for employees to walk to and from work and the traffic of vehicles. The floodlight is installed above the street light for the external lighting of the office building. Flood lights can provide uniform lighting, there will be no strong and weak local lighting phenomenon, so the building gets a balanced light that people in the activity and work more comfortable.
Client Feedback In This Project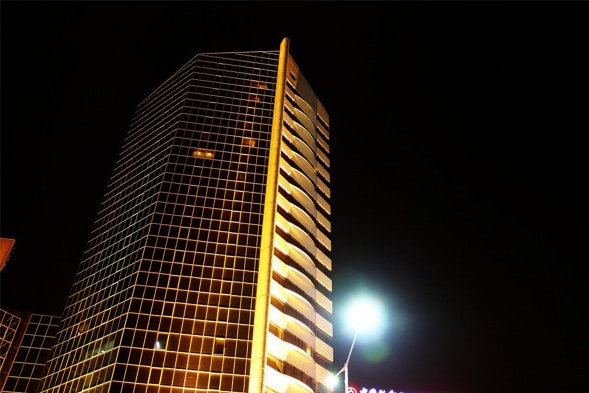 The Problem
There is no lighting around the newly built office building. In order to enhance the popularity of the office building, lighting is needed to enhance the overall image.
Office buildings are constantly occupied by companies, no lighting will affect people's travel and safety.
In order to meet the requirements of office building lighting and road lighting around the building, different lighting fixtures are needed in combination.
Both types of lighting need to be able to be mounted on light poles.
The Solutions
After understanding the needs of customers, ZGSM advised customers to choose H series LED flood lights and H series LED street lamps, both of which adopt modular design, ultra-high heat performance, and high protection level, so that you can be impeccable product quality performance. The modern exterior design competes with the office building and its surroundings. ZGSM does lighting simulation design for customers free of charge. Excellent color rendering makes the safety and comfort of road lighting comprehensively improved, and the warm and natural architectural colors also provide more night scene-shaping power for the surrounding buildings and streets.
project Details
| | | | |
| --- | --- | --- | --- |
| Product | Model | CCT /Optics | Quantity |
| 160W LED Flood Lamp | ZGSM-GCD160H4 | 5000K, 110° | 100pcs |
| 120W LED street light | ZGSM-LD120H4 | 5000K, 2M | 100pcs |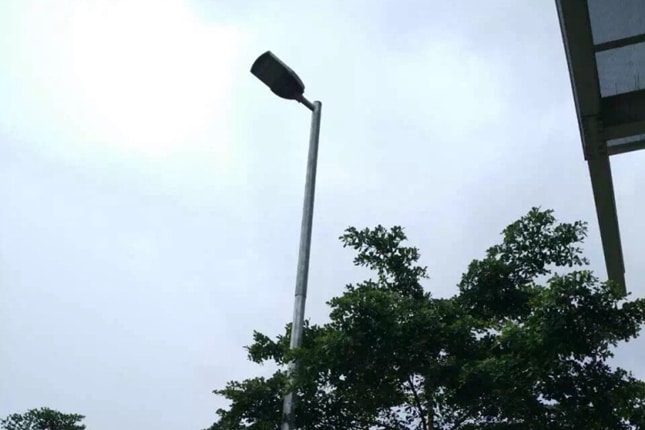 The Result
LED Flood Lamp illuminates the entire exterior of the office building, adding beauty and awareness to the building at night. LED street lights bring light to the roads around the office building, providing convenience and safety for employees working at night, pedestrians, and vehicles. The customer was particularly pleased with the ZGSM lighting scheme, believing that the combination of the two lights was perfect.
ZGSM offers comprehensive lighting solutions
For various scenarios including street lighting, urban lighting, highway lighting, parking lot lighting, stadium lighting, sports lighting, factory lighting, warehouse lighting, gas station lighting, and tunnel lighting. Our solutions are designed to provide efficient and reliable illumination, enhancing safety and visibility in these environments.
Frequently Asked Questions
We know you might have more questions, so here's a list of the questions we get asked the most about led outdoor street lighting.
Contact Us Right Now!
*Your privacy is respected, and all information is secure.