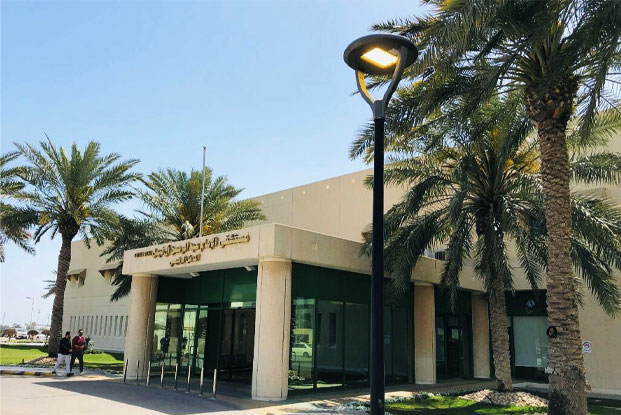 LED Post Lights Parking Lot Lighting In Saudi Arabia
This is a lighting project of L series LED post lights installed in a parking lot in Saudi Arabia. L series Outdoor LED Post Lights have high brightness and even light distribution, covering the whole parking lot area. It not only solves the parking lot lighting problem but also provides convenience for night personnel. Because of the special characteristics of the installation environment, this parking lot light has high heat dissipation, waterproof, dustproof, and other characteristics, providing a more efficient and environmentally friendly lighting solution for the parking lot.
Client Feedback In This Project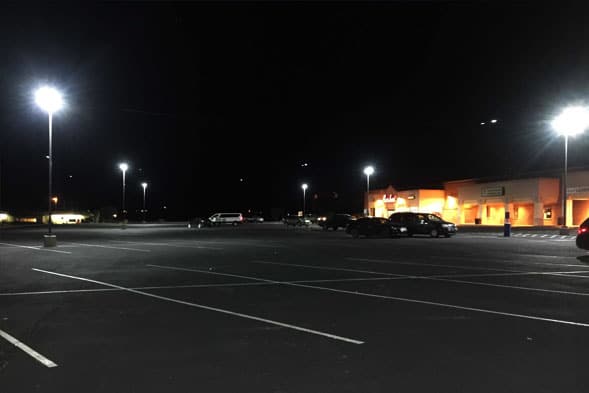 The Problem
Existing traditional lamps and lanterns have limited lighting brightness, resulting in a dim parking lot at night, which reduces the sense of safety for vehicles and pedestrians.
Due to the aging of the lighting fixtures, frequent repairs and replacements are required, increasing maintenance costs and workload.
Traditional lamps may cause light pollution, affecting the living environment of neighboring residents and wildlife.
The Solutions
The high temperature and sandy dust in Saudi Arabia should be considered when installing the maintenance convenience, L series LED post lights tool-free opening method makes the maintenance and replacement work can be completed more efficiently. It also has good adaptability to high-temperature environments and can work stably in high-temperature conditions to ensure long-term reliable operation. The smooth lamp body design prevents sand and dust accumulation and has excellent dustproof and waterproof performance to protect the internal components of the lamps and extend their service life.

With high energy costs in Saudi Arabia, this LED post light has high energy efficiency to reduce energy consumption and minimize operating costs. It can also be installed with an intelligent control system that automatically adjusts the brightness of the LED post top light according to light conditions and traffic flow to reduce unnecessary energy consumption.
project Details
| | | | |
| --- | --- | --- | --- |
| Product | Model | CCT/ Optics | Quantity |
| 52w LED Post Lights | ZGSM-LD37LMA | 3000k, 5S | 24pcs |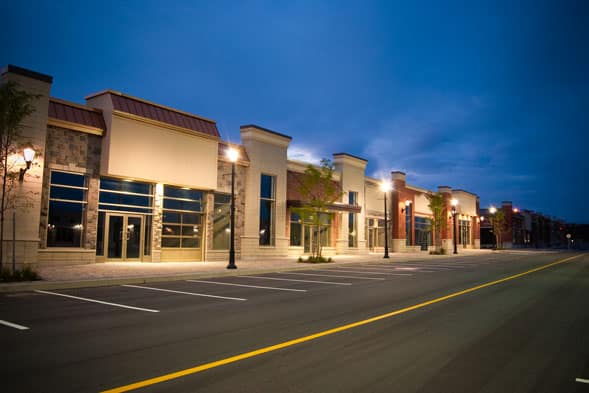 The Result
Through the application of LED post lights, the parking lot has bright and even lighting at night, which improves the visibility of vehicles and pedestrians and enhances the safety of the parking lot. These commercial post lights have a longer life span, and the maintenance frequency is greatly reduced, which reduces the cost and workload of repair and replacement. The light of the LED post light can be controlled well, which can avoid the problem of light pollution, and reduces the impact on the surrounding environment. The client is very satisfied with this lighting project.
ZGSM offers comprehensive lighting solutions
For various scenarios including street lighting, urban lighting, highway lighting, parking lot lighting, stadium lighting, sports lighting, factory lighting, warehouse lighting, gas station lighting, and tunnel lighting. Our solutions are designed to provide efficient and reliable illumination, enhancing safety and visibility in these environments.
Frequently Asked Questions
We know you might have more questions, so here's a list of the questions we get asked the most about LED Post Lights.
Contact Us Right Now!
*Your privacy is respected, and all information is secure.